New Book: Willful Defiance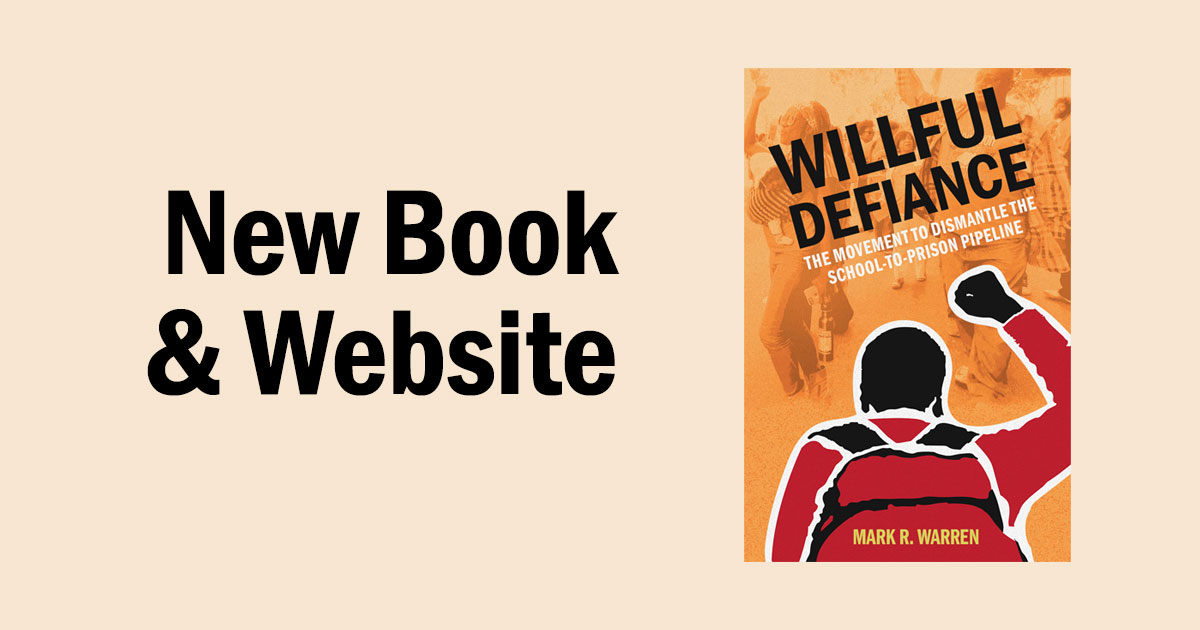 The People's Think Tank is excited to announce the launch of the Willful Defiance book website!
Pre-order & get a free chapter of the book, learn how to get involved in the movement to dismantle the school-to-prison pipeline, and find resources such as a social media toolkit to mobilize your community, and an interactive digital map of organizations across the country engaged in the movement to bridge with.
Share the website and resources across your networks!