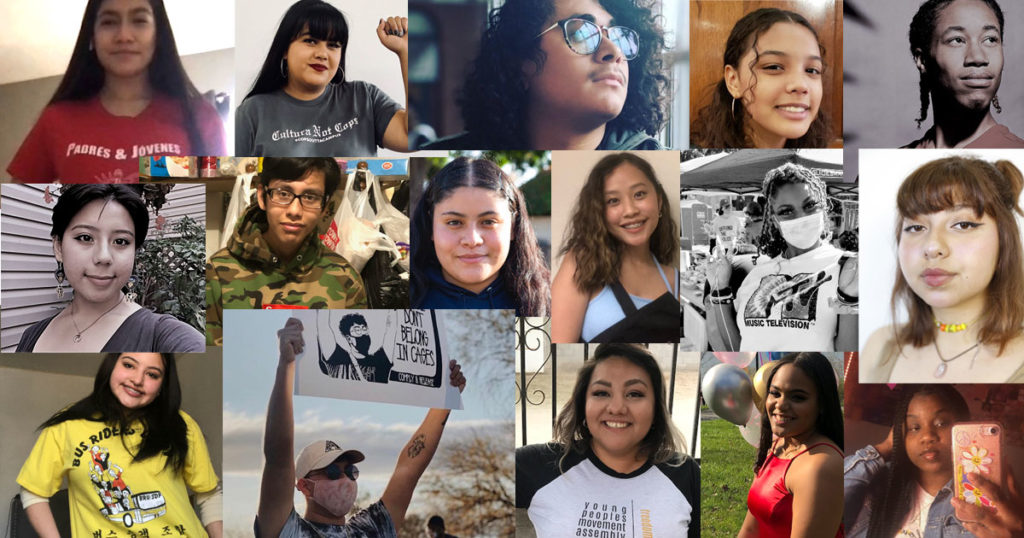 Welcome friends!
This site is the product of a partnership between Jonathan Stith from the Alliance for Educational Justice and Professor Mark R. Warren from the McCormack Graduate School at the University of Massachusetts Boston. The collaborators also include youth organizing groups advocating for police-free schools in seven cities across the country. These amazing essays were written by young people leading police-free schools organizing efforts with the support of graduate students at UMass Boston enrolled in Mark's course on Community-Based and Participatory Research, co-led by doctoral student Bianca Ortiz-Wythe. The students interviewed the youth leaders and drafted the essays using the words of the young people. Each youth leader then edited and finalized their essay to make sure it told the stories they wanted to tell in their own words.
Our goal was to highlight the role of young people in advocating for schools free of police monitoring, control and violence. We wanted to help students express their voice and be recognized for their leadership in changing their world. In the essays, young people share the identities that matter to them, talk about how they got involved in youth organizing, discuss the victories they have won and the struggles they still face, and reflect on the meaning that participation in these efforts has had for them in their lives.
The partnership proved to be a powerful experience for all concerned. We hope you enjoy reading these essays and learn from these amazing young people. When you are done exploring these essays, please check out the testimonials from UMass students about the impact working with youth leaders had on them. If you are moved by these essays, please consider supporting the national Campaign for Police-Free Schools and/or the local police-free schools movement in your area.
---